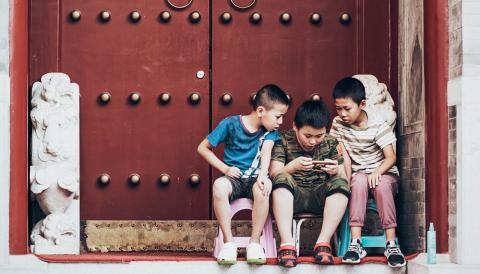 Playing multiplayer in Minecraft Pocket Edition (PE) is a fun and exciting way to collaborate, compete, and connect with friends or other players worldwide. This guide will walk you through the process of setting up a multiplayer session in Minecraft PE, enabling you to dive into a world of collective creativity and adventure. Whether you're building a castle, exploring mysterious landscapes, or battling zombies, multiplayer mode amplifies the excitement and challenge. Let's get started!
Playing Multiplayer on the Same Wi-Fi Network
To play multiplayer on the same Wi-Fi network, follow these steps:
Open Minecraft PE on your device.
Tap on 'Play'.
Tap on 'New', then select 'New World'.
Toggle on 'Multiplayer Game' under the 'Multiplayer' section.
Name your world and customize it as you prefer, then tap on 'Create'.
Inform your friends to open Minecraft PE on their devices, connect to the same Wi-Fi network, tap on 'Play', and then they should see the name of the world you just created under the 'Friends' tab. They can tap on the name of the world to join.
Remember, all players must be connected to the same local network and have the 'Visible to LAN Players' option enabled. Happy mining and crafting together!
Playing Multiplayer on an Online Server
To play multiplayer on an online server, follow these steps:
Open Minecraft PE on your device.
Tap on 'Play'.
Tap on 'Servers', then select 'Add Server'.
Enter the server details: Name, Address, and Port. These details are usually provided by the server host.
Tap on 'Save'.
Now under the 'Servers' tab, you should see the newly added server. Tap on it to join.
Please note that playing on an online server entails connecting with players worldwide. Therefore, ensure you are familiar with the server's rules and guidelines to maintain a respectful and enjoyable gaming environment. Now, you're ready to embark on new adventures with players around the globe!
Real-time multiplayer mode is one of the unique features that set Minecraft Pocket Edition apart from other mobile games, allowing you to join forces and create amazing worlds together. With this guide, we hope to have made it easier for you and your friends to get into the realm of imaginative fun. Enjoy!
The Benefits of Multiplayer Minecraft PE
Minecraft Pocket Edition provides an extraordinary opportunity to craft, explore, and compete with friends from around the world. To add to the already exciting gaming experience, multiplayer mode opens up a world of collective creativity and adventure. Here are some of the benefits it has to offer:
Chance to play with friends: Multiplayer mode gives you the chance to join forces with your friends and create amazing things together.
Explore unique landscapes: Whether playing on an online server or a local network, you can explore mysterious landscapes and discover new treasures.
Compete in battles: Minecraft PE offers intense PvP battles where you can compete with other players from around the world.
Learn valuable skills: Collaborating with others on building projects exposes you to different perspectives and teaches you valuable skills like problem-solving and teamwork.
The multiplayer mode in Minecraft Pocket Edition is a great way to have fun with friends and hone your skills at the same time. So why not give it a try? With this guide, you now know how to set up your own local or online server - have a blast!
Tips & Tricks for Smooth Multiplayer Sessions
If you're experiencing lags when playing Minecraft PE over the same network, here are some tips to ensure a smooth gaming experience:
Keep all devices connected to the same Wi-Fi router.
Make sure no other applications or downloads are running in the background.
All players should have compatible versions of the game (PE for Android/iOS).
Restart Wi-Fi routers if experiencing connection issues.
If possible, use an Ethernet or Powerline adapter to get a more stable connection.
We hope these tips help you get the most out of your multiplayer sessions! Whether playing with friends on the same network or embarking on an adventure with strangers from around the globe, we wish you many hours of fun and exploration.
Conclusion
Playing multiplayer mode in Minecraft PE is an exciting way to take your creative endeavors to a whole new level. With this guide, we hope to have given you all the information needed to get started on your gaming journey. As always, stay safe, be respectful, and may the mining begin!
Happy Crafting!