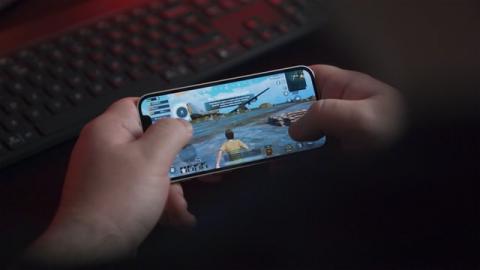 In a world where internet connection is expected rather than optional, you may find yourself in situations where you just don't have a connection but would like to play games in order to have some fun. Yet the majority of games require that you have an internet connection, which normally isn't an issue. Yet there will always be situations where you are offline. So here is a list of great offline games for you to enjoy. After all, if data is expensive in your area (which is applicable for many countries) then it is best to cut costs where you can. Furthermore, many of the offline games are not as high quality as those online - so even finding an offline game can prove to be at times a little challenging. Here is a fantastic list of the best mobile games you can play online or offline, so you can play it anywhere at any time and any place.
However, do keep in mind that some of these are suggested while others will not be, but this is a search for quality games. The higher the quality, the more likely a person will need to pay.
The Room: Old Sins
The room had first been released in 2012, but it had become a classic.  It was quite scary at the time, and if you are seeking for an offline thrill, this can definitely be considered. This has great details, puzzles alongside a great and mysterious storyline. This is the fourth addition that is recommended, and if you are up for a challenge and a puzzle, then this is the game for you! Headphones might be a good choice if you are playing this out in public, but make sure not to jump off your seat as it is also a great scare!
Really Bad Chess
Now just because it is called really bad chess does not make it a bad game. It simply means that this is a unique version of chess in comparison to what people normally play with. The board and the rules of the game will always stay the same, but the pieces are actually different for both players - as if someone got confused and jumbled them all together. This adds a really different plot twist to an otherwise standard game, allowing a little bit more freedom as well as fun into your life.
Mini Metro
If running a subway system was possible, this is a perfect way to learn how! Mini Metro focuses on the growth of a subway station in a city while the population is continuing to grow. You will at first start with limited numbers but eventually you can start upgrading and building to your heart's content. It seems like a very easy idea, but don't be deceived. The game is focused on challenging you to the core as the very new population centers pops up. More and more people have to use the network you are building. It makes overcrowding extremely difficult.  But if you want less stress you can even switch it to the endless mode. A simple game with, but with a great big challenge tacked along with it.
Trial Xtreme 4
This is a free offline game which requires very little space. If you feel up for a little biking in extreme environments, then this is certainly one to give it a go. It has a very high user rating and to top it all off, won't eat up all your phone space!
CSR Racing 2
Although this does take a good 1 GB of space, it makes up for it in amazing graphic quality and a crazy offline gaming experience! If you are into races and drag racing then this is certainly the game for you! It offers an amazing as well as immersive experience to enjoy, leaving you stunned over the fact that htis is indeed a free game to both play and enjoy!
West GunFighter
Taking a step away from cars, why not dive into the Wild West for an incredible adventure there instead? You are a cowboy and your goal is to survive in the rough arid environment. It is either kill or be killed, and you can play either a female or a male character. You will have missions to complete, duel against the enemies and even go so far as discovering treasure! To top it all of, there will be a lot of exploring, outfits and even have fun riding a horse. After all, it can't be a Western without a horse to ride now would it?
World of Steel: Tank Force
If war is more your type of gaming genre, then this is a great game for you, as you will be a fighter - own a tank, and blast your foes on the battlefield. With the high level of graphics - user friendly controls- and great strategies, you can easily work on this game. This focuses more than just parroted shooting, but rather an infiltration of enemies weakness, having to wait for ammunition and so much more. You can also play with weapons that have been used in history, as well as warships.
Shadow of Death: Dark Knight - Stickman Fighting
Being a version of dark fantasy, you can play it just how you like it. You can choose between four unique shadow warriors as well as different customizable weapons. You can also fight in different environments and have endless amounts of combat as well as different forms of experimentation. It is truly up to you to save the Aurora kingdom while fighting with both the living as well as the dead.
And there you have it! From war to dark fantasy, there are actually so many offline choices available for you! Depending on the space of your phone as well as your budget (depending on whether it is free or not) does depend on the game you want to download. If you prefer high graphics then make sure there is enough space in your phone. Play whereever and whenever without stress or concern about the Wifi bar.