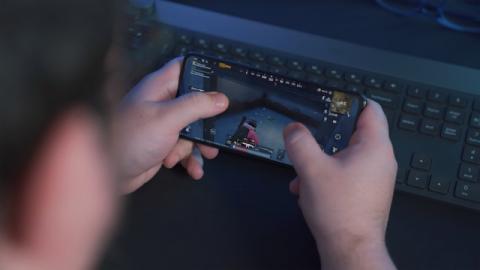 Considering that mobile games are becoming amongst the most popular games around, especially considering you can normally play anywhere at any time. Considering it is certainly harder to drag around a PC, laptop or even Xbox set, mobile gaming is the best, well, mobile form of digital gaming. Yet many avid gamers won't even consider mobile gaming just because of the stereotype. Many of the games are considered too casual without much a challenge nor much control over the entire game itself.
Yet as phone softwares and graphics are improving, so are the games. The traditional snake games or pacman have long been replaced with realistic, grim and even challenging mobile games. But in order to know the best games, a person will have to try them out. Or they can carry on reading here to see some of the top mobile games that have excellent controller support!
Call of Duty Mobile
Call of Duty is well known in the gaming community, but now mobile games have come to join in on the fun. This is considered one of the top mobile games you can play, with great controller support and has a very large player base. Call of Duty is constantly being upgraded, improved and fixed (whenever bugs come along which normally happens for any app).  And the controls are known for being decent, but it is vastly improved while using a mobile controller.
Fortnight
It has had a long and hard history when it comes to the mobile market, and therefore is only actually available on Android. But if you are an android user, and you enjoy a great cartoon style, you will really enjoy this game.This is a great online shooter which you can test out your mobile control, as well as far more popular than it used to be when it first started out.
Stardew Valley
A satisfying as well as heartwarming indie game that has been created, this game works very well on both the PC as well as the console. This is a casual game that is equally addictive as well as relaxing, allowing you to pass the time away if you are bored or on vacation. Another fascinating fact is this game has one sole creator, therefore it's success is both surprising as well as inspiring.
Limbo
Feeling up for a bit of horror? This is known to be quite a classic casual but horror game using the silhouette of a boy that is traveling in spooky terrain. This black and white world is sure to give you the spooks, and with a controller allows you more ease of control and reduces a little bit of the scare factor because they actually have proper control of how the game happens to run.
Dead Cells
A simply amazing game that you can use controller support with, this game focuses on great graphics, amazing controller support as well as a fun paced game. You can get this newly released game on Android, and has been receiving many positive reviews as to how it is run as well as controlled.
Doom
Being in the FPS genre, this is a classic game many people may have loved as an avid gamer and probably still do love.  Although the music is known to be a tough off, the controls are quite good, and you can certainly use a power for this game. The game actually even supports the use of both mouse and keyboard controls, allowing a mobile game to become PC if you so wish for it to be. Now how fancy is that?
Grid ™ Autosport
Now if racing is more your cup of tea (or should I say cup of coffee), then you can consider the control support oriented racing game. With so many different styles to try from, there are amazing graphics that will blow your mind as well as an affordable price attached to it. There are also such a wide variety of vehicles and racing tracks to choose from, what car racer wouldn't like to play a game like this?
Odmar
This is an aesthetically pleasing game with an upgrade of what used to be Leo's Fortune. Focusing on greater depth, better controls as well as trying out the first chapter for free, you should really consider trying Odmar for a deep, beautiful and addictive game that will leave you breathless and fall in love with its mechanics.
Oceanhorn
If you enjoy RPG as well as the themes that the Zelda franchise had, then this is the game for you. It was first released onto Steam, and now holds the very premium title within the Google Playstore. So if you purchase it once you have it for the rest of your life with no concern for apps or even in-app purchases or tilted forms of progression unless you play. You can even tackle this game with your controller.
There you have it. There are again, so many other games you can try out, but here is a great list to start off with to truly enjoy and learn what kind of style you are into. The games here are meant for enjoyment after all, and it becomes even more so when you have a more steady, and firm control of the game.