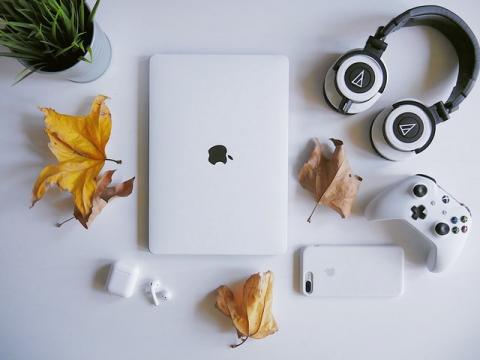 As the games come streaming, in both ads and the store, begging for your attention, claiming to be the best then bitterly disappointing, it is no wonder that people have practically given up finding the best games. After all, there are so many out there now that a person has to filter through so many choices and options. Furthermore, there are so many ads and promotions, apps begging for your attention. But wouldn't you want to focus on the best? The games that both challenge you, keep you entertained and really feel worth your while? If you are an iPhone user, then here are some of the top games in 2022 for you to consider checking out.
Among Us
With the memes to the videos, Among Us is one of the rising popular multiplayer games out there. Being completely free, this is a strategy that focuses on discovering the liar in the group, or being the liar in the group. It is up to you to either survive in space, or sabotage the entire crew. Being both fun, thrilling, yet simple allows this to be a fun yet compelling and addictive game for you to consider in your spare time.
Beyond Steel Sky
A game exclusively available on Apple Arcade,  its honour source material comes from the Revolutions Software game in the 1994 Beneath a Steel Sky. So  it has a history as well as an upgrade, sticking to the original roots but spicing the game up to a much higher level of graphics, gameplay, fun and enjoyment.
Brawlhalla
If you have played games such as the Super Smash Bros in the past, but no longer have your hands on the Nintendo system it was played on, then consider this epic Brawlhalla game available for your iPhone. Not only is it free to play, but you can enjoy watching these tiny as well as brightly-colored characters fight each other on a stage with the wackiest of weapons. Easy to use as well as simplistic, this is a game you will want to come back to over and over again for your personal enjoyment.
Clash Royal
An online multiplayer game dedicated to strategy, cards collecting and more allows for an incredible as well as unique experience in the gameplay world. Since 2016, it has actually been voted as one of the most popular as well as globally recognized international eSport. Now if it is truly that popular, then you know it is an addictive, fun game play, where you will never lack in players to compete against. So if you enjoy strategy and enjoy building for yourself an online community, consider giving this one a go.
The Escapists: Prison Escape
If you ever wanted to try and escape from prison without actually being in jail, then you sure can consider this mobile game. The whole goal is for you to find the various ways to break out of prison, and along the way you collect as well as create different items, follow missions given to you by inmates and continue on levelling up. If you happen to escape...don't worry! You will be taken to the next prison to tackle and escape from. In fact, it may just be this character's hobby. But do be careful! If you get caught, all the work that you had achieved inside the prison will have been wiped out. And you have to start from the beginning. That does make the stakes quite high and rewarding.
Overboard
An online version of Cluedo - the game begins with a murder that had indeed been committed. However, here is a twist to the tale. You don't have to discover the murderer. Why? Well, you did it. Not the real you of course, but your mobile virtual character has committed the crime and it is up to you to get away with it! Fun, strategic as well as a bit thrilling, you will indeed become the master of your own fate with the choices you make in this game.
Reigns: Game of Thrones
If you are a fan of the series Game of Thrones, then here is a mobile game for you to consider enjoying. This is a game focused on strategy, where you have to keep your subjects happy and make sure to keep your enemies at bay. A lot of scheming needs to take place, as you keep the peace with many of your enemies, yet at the same time make sure they do not cause your downfall. With great writing and a lot of depth, you are sure to enjoy this game especially if you are in it for both the story, the drama and the show/books on which this had been based on!
Exploding Kittens
This may sound a little over the  top, but this is sure a game you can enjoy! If you know the card game itself, there is no need to explain too much - but if you don't then you are in for a surprise. Being both a game of crazy chaos and humour, each player has to grab a card. If they choose what seems to be an exploding kitten, then they have to defuse it or -- well, they find themselves out of the game.
There you have it! A whole list of fun as well as memorable games to both enjoy and choose! There are many other games out there to enjoy, but perhaps it is indeed best to start from a smaller list and work your way upwards. After all, the whole idea is to have the immensely large games list filtered down to a few to pick, choose and enjoy!