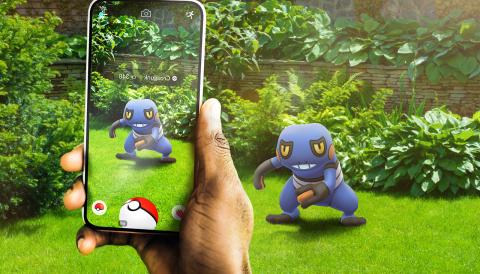 We've all heard about the augmented reality game Pokémon Go, and how it took the world by storm since its release in 2016. Thanks to its amazing success, many other developers have followed suit and released similar games to try their luck with the trend. While there are a few that don't quite hit the same level of excitement as Pokémon Go did, there are plenty of fun augmented reality games out on mobile for you to enjoy right now. In this blog post, I'm going to be taking an in-depth look into some of my favorite games like Pokémon Go which will give you hours and hours of entertainment while you travel around your city or town catching virtual creatures!
Ingress Prime
This game was released by Google in 2012 and still has an active online community. It requires players to travel around their city or town to collect energy sources while simultaneously defending areas from other teams. The game also allows users to create portals that can be used for special weekly events, allowing them to collaborate with other players on a global scale.
Minecraft Earth
This augmented reality version of the popular sandbox game is set in real-world locations and lets you build structures, explore new areas, and even fight mobs together with your friends! With a wide variety of items to collect and places to discover, this one will keep you coming back for more.
Wizards Unite
Developed as part of the Harry Potter universe, this game is heavily inspired by Pokémon Go. Players travel around their city or town in search of magical artifacts and spells to help them on their quest. While the game does have an online component, you can also choose to play it solo if you prefer that style of gaming.
Jurassic World Alive
This one takes Pokémon Go's model and adds dinosaurs! As with many other augmented reality games like this one, players are tasked with traveling around their city or town in search of prehistoric creatures which they can catch and battle with. You can even participate in special events as part of a team to win rewards!
Geocaching
Geocaching isn't quite like the other games on this list since it's not an augmented reality game. It does, however, involve traveling around the world in search of hidden containers filled with trinkets and other items that have been placed by other geocachers. You can even create your caches for others to find!
The Walking Dead: Our World
The popular zombie franchise has now entered the world of augmented reality gaming and it looks to be one of the best games like Pokémon Go out there! Players are tasked with defending their city against zombies while also collecting supplies from buildings and other locations to help them on their journey. There's also a multiplayer component allowing you to team up with friends or strangers for an extra challenge.
Ghostbusters World
The classic film franchise has been turned into an augmented reality game, letting you travel around your city or town in search of ghosts to capture. You can collect a variety of ghosts and use them to fight other players in epic battles. This one is definitely for those who like a good challenge!
Zombie Go
The last game on this list is for all the zombie fans out there. This one takes Pokémon Go's model and adds a zombie twist. You travel around your city or town in search of zombies, which you can then capture and use to fight other players. Watch out though – these undead creatures are tough!
AR Blast
AR Blast is a fun augmented reality game for the whole family. It allows you to take on your friends and family in an epic battle, with each player using their mobile device as a controller. The game aims to collect coins and gems while shooting at your opponents with lasers, missiles, and other weapons!
Сonclusion
With so many great games like Pokémon Go out there, it can be hard to keep track of them all. I hope this blog post has helped you find some new favorites that you can enjoy for hours on end! So grab your phone or tablet and start exploring your city or town – who knows what kind of virtual creatures you might come across?