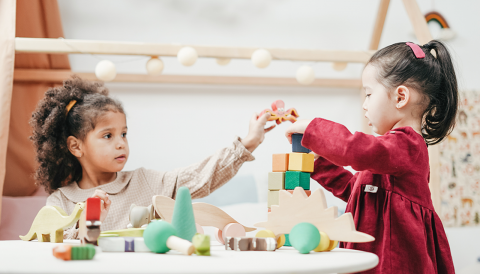 As a parent with young children, you may already be familiar with the dangers of spending too much time on screens. However, it's not always possible to avoid them, and your kids may have come to love their gaming devices! So how can you make sure that when your kiddos are playing Android games it's safe and enjoyable? We've got an essential guide for parents which will help keep you in the know about what is out there and provide tips on choosing suitable titles that can keep the whole family entertained without compromising your child's safety.
Understanding the age-appropriate ratings of apps and games 
Age ratings on apps and games are not always clear, so it's important to check the rating before downloading. Google Play has recently updated its age rating system to make it easier for parents to find out what titles are suitable for their kids. Ratings range from 'Everyone' (for younger children) through to 12+, 16+, and 18+. It's also worth noting that some apps may contain content that is not appropriate for your child even if they fall within the correct age bracket.
Reviewing parental controls and setting limits
There are a variety of ways you can control how much time your child spends playing Android games. Firstly, you can review the parental controls in the device settings menu; this will enable you to limit the amount of time they can spend on the device, as well as block access to certain applications. Additionally, several third-party parental control apps can help you manage your child's gaming experience.
Choosing educational games to improve your child's skills
For those times when your kids need an educational distraction, there are plenty of free and paid Android games available which have been designed specifically for helping children learn. Educational titles range from preschool learning apps meant to teach basic numbers and letters to more complex science and maths-based activities. Many of these games also include fun rewards for completing tasks, so be sure to check out what's on offer before downloading anything!
Identifying the best free apps and games for kids
Free Android games can be a great way of introducing your kiddos to new titles without spending any money. There are plenty of applications out there, from interactive storybooks to puzzle games, which can help pass away an afternoon on a rainy day. When choosing titles it's important to remember that many free games rely on in-app purchases; be sure to look through the settings menu before your child starts playing a game and disable these options if necessary!
Utilizing Google Play Family features for managing what your child can access
If you want more control over what your children can view then Google Play now offers 'family friendly' features. Through this, you can set up family groups and decide which types of games your kiddos can play as well as determine how much time they spend on the device.
Researching which applications are safe for your child's use
It's important to research any app or game before your children start playing it to make sure that it is suitable for them. This means checking reviews online and making sure that it has been verified by Google Play; if something looks suspicious then don't hesitate to delete the application right away! Additionally, be mindful of advertisements within games, as these may contain inappropriate content or lead your kids down a rabbit hole of questionable content - better safe than sorry!
Reading the terms and conditions of apps
Always read the terms and conditions of an app or game before you download it. This will help you understand what it offers, how much control you have over usage, and whether there are any hidden costs involved. If something doesn't sound right then it's best to look for another title that your kiddos can enjoy without worrying about potential risks.
Balancing gaming time with other activities
Finally, it's important to ensure that your child is not spending all of their free time playing Android games. Make sure they have enough time for outdoor activities and hobbies, as well as family bonding experiences - these will all help them build important skills and develop healthy personal relationships!
Conclusion
Android games can be great for kids but only if they are used in moderation and within a safe environment. With the help of parental controls, family features, and careful research, you can ensure that your child has access to the best possible gaming experience. Just remember to take time away from screens too - after all, an active childhood is just as important as one filled with digital delights!